Satisfied Clients
Alter Trading Corporation
American Iron & Metal Co. Inc.
Azcon Corporation
Consolidated Mill Supply, Inc.
Clayton Engineering Co.
Elkem Metals Co.
Greystone Alloys
Harris Steel Co.
Jupiter Aluminum Corp.
Keywell, LLC
Metro Alloys, Inc.
Newco Metals, Inc.
Ovako North America, Inc.
PSC Metals, Inc.
Schnitzer Steel Industries, Inc.
Service Aluminum Corporation
Sims Metal Management
Smelter Service Corporation
The David J. Joseph Company
TMS International, LLC
Trialco, Inc.
WINOA
Queen City Metals
What our clients are saying about ProfitGuard
---
"We have used ProfitGuard for many years. Their reports are detailed, yet easy to understand. Their team is pleasant to work with and respond quickly to our requests. ProfitGuard's information has helped us make the correct business decisions for our company."
Michael Chauvet, Clayton Engineering Company
---
"In an industry with many privately held, and family run businesses, who generally do not want to share financial information, extending credit can be a tremendous challenge. For many years, SA Recycling has used ProfitGuard to fill that gap. By allowing businesses to share their financials, subject to a confidentiality agreement, ProfitGuard is generally able to provide the most informed credit recommendations in our industry. Their network of contacts throughout the industry, their understanding of the business and access to financial data make their credit reports unparalleled for our industry."
Mark Sweetman, SA Recycling
---
"By placing our customer on the Credit Alert Service, ProfitGuard helped keep us notified of our customer's financial issues. This in turn allowed us to minimize our credit exposure and move them to cash in advance. By the time the customer defaulted and filed for Chapter 11, our exposure was at $0"
Brock Norris, ECOVERY LLC
---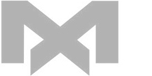 "ProfitGuard is a valuable source of metals industry information to our company especially in light of what is going on in the automotive sector. Their individual credit reports are very timely and thorough and provide us with a good company overview, credit analysis and risk assessment."
Daryl Coleman, Metal Exchange Corp.
---

"Excellent Service - always up to date on current events!"
Joanie Streicher, Ferrous Processing & Trading
---

"If you can't afford to hire a credit manager then look into ProfitGuard. They provide us everything we could have gotten from hiring our own credit manager and more. They already know our customers and the industry. They keep us on top of important issues. ProfitGuard is a fraction of the cost of hiring someone."
Skip Grossman, Grossman Iron & Steel Company
---

"ProfitGuard was the only credit reporting agency I used - by far the best source of credit information in the metals industry"
Paul Lindsay, Credit & Treasury Manager, Joseph Behr & Sons, Inc.